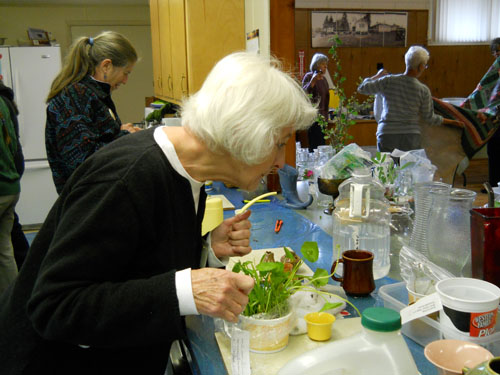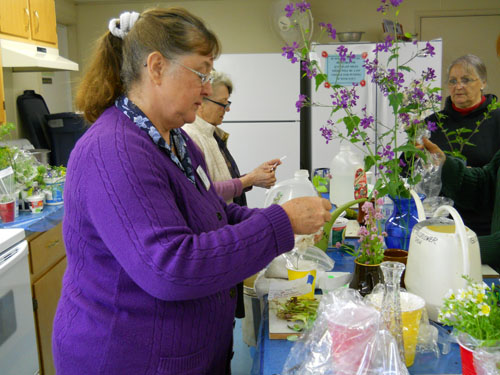 Vasers attempt to display the plants in a way that replicates the way they grow in nature.
That can be quite a challenge. Some plants are huge, others tiny, some sprawl, others reach for the sky.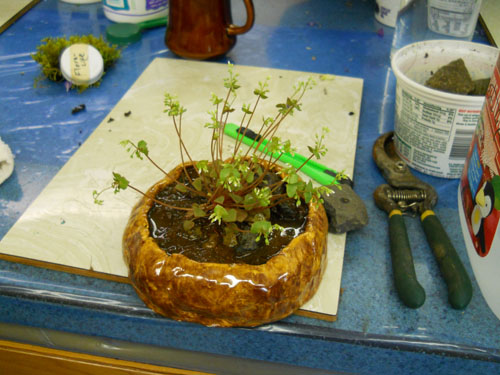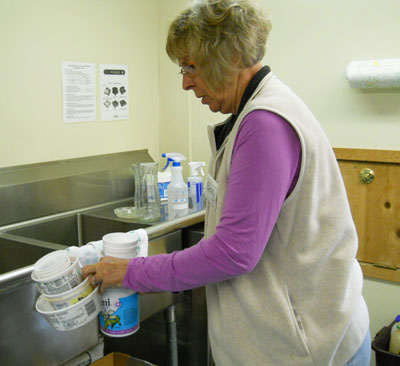 As with any type of floral work, the tools of the trade must be close at hand. Utility knives and pruners are helpful tools. Once the plants have been moved into the vases, the volunteers end up with a LOT of plastic cups to save for next year. Containers are just one of the many things stored in the new Wildflower Show building.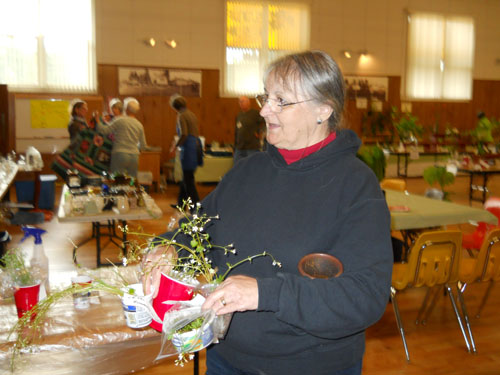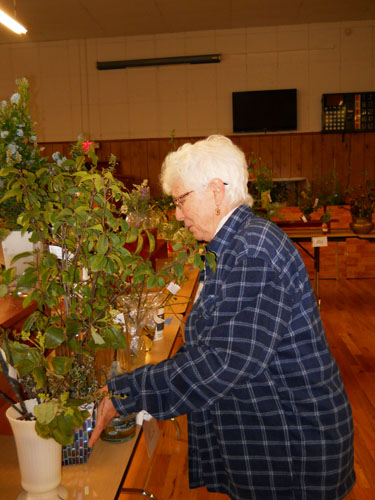 Plants are now coming and going. Vasers continually bring to the kitchen more plants to be vased. And once in a vase, they are returned to their show location.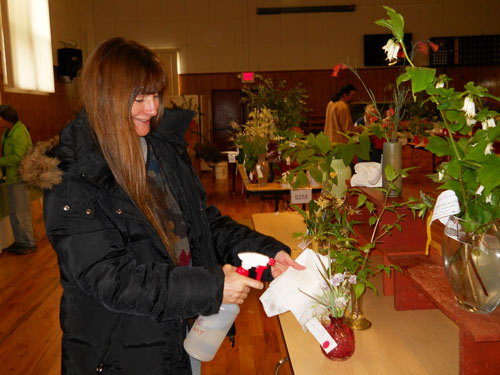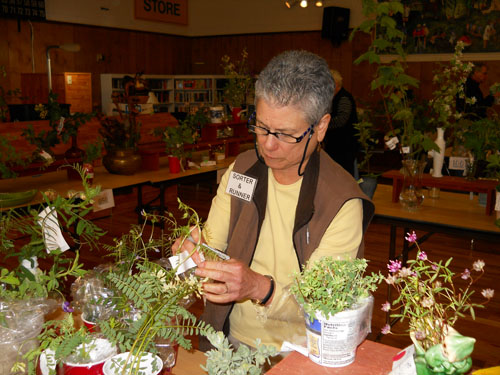 Volunteers walk around the tables all day long spritzing the plants with water. Others double check that the plants are placed on the right table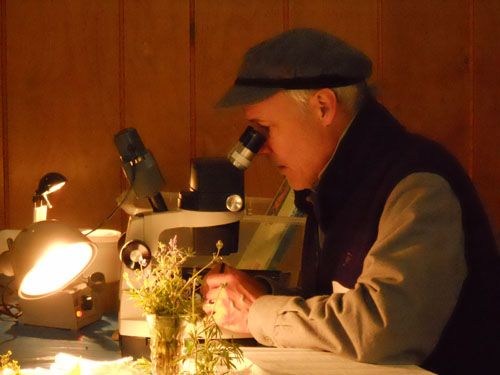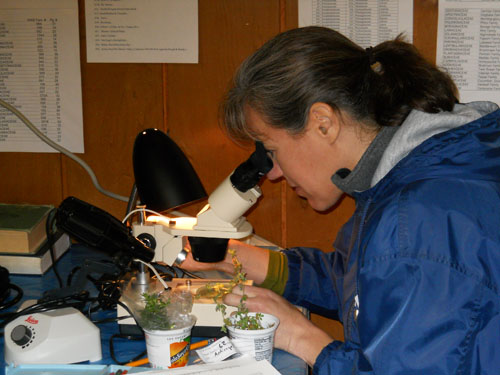 The botanists give some plants the once-over. One side of the room has been converted into a science lab.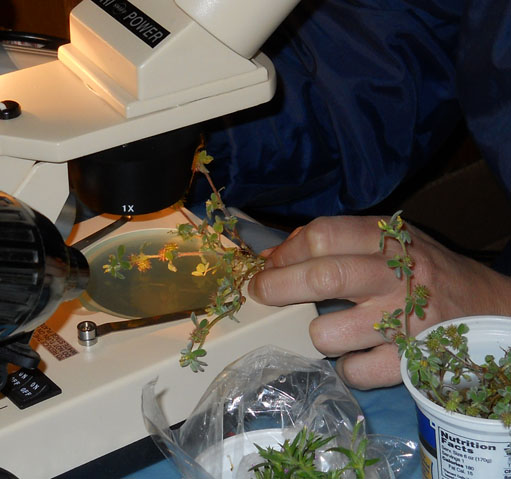 There are lots and lots of serious botanical reference books in addition to the high powered microscopes.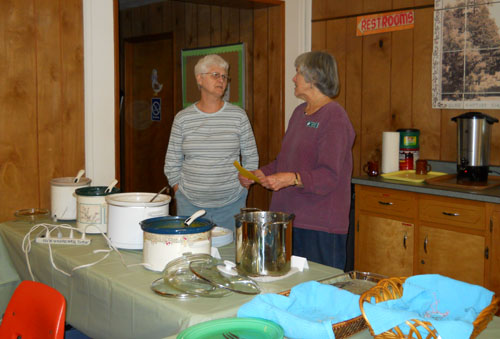 The volunteers spend the entire day working. And just like any other army, you have to keep the soldiers fed!
There's crockpot after crockpot filled with steaming delicacies. And of course a few deserts thrown in for good measure.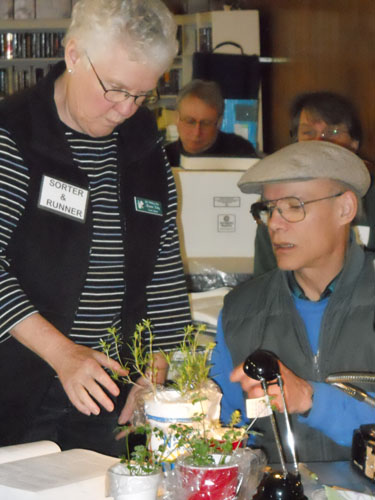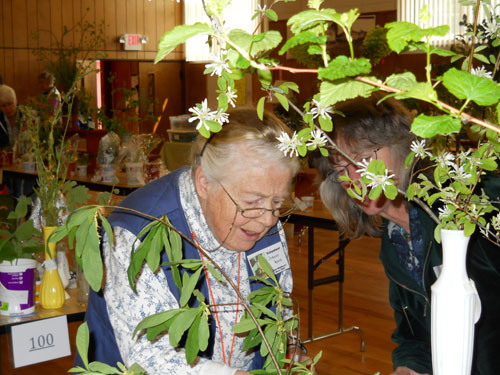 Double check, then triple check plant identifications, then rearrange plants on the tables to group related plants.
The clock is ticking. Only 43 more hours till the doors open to the public.